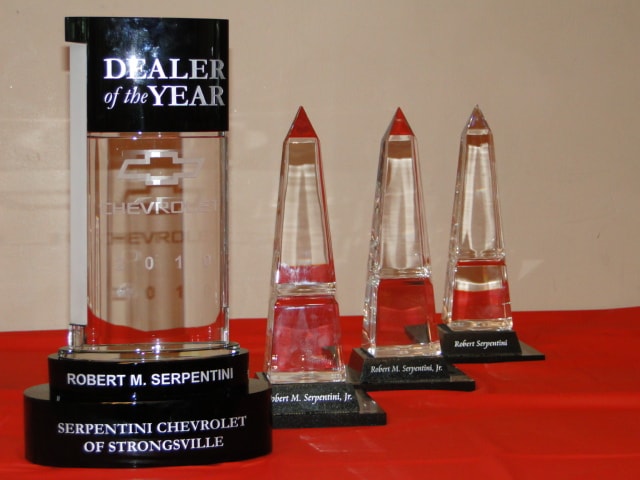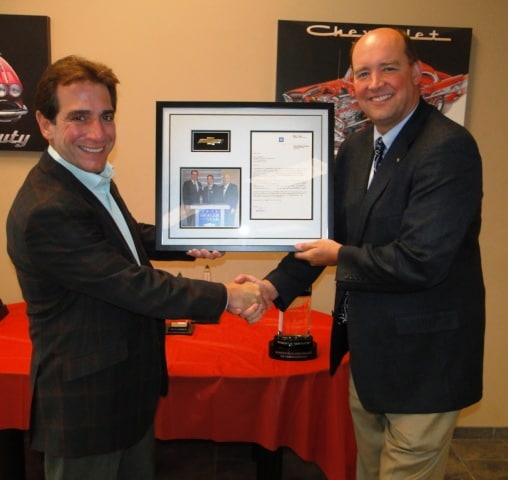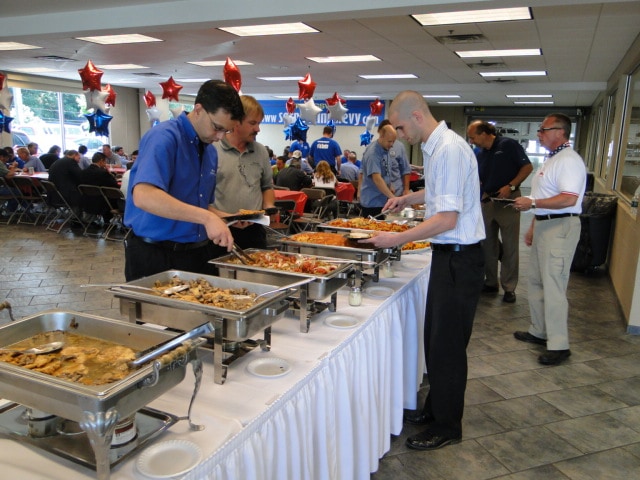 According to Bob Serpentini, it doesn't take one person to win a Super Bowl or even three people to win an NBA Championship. It takes a team.
"That's what this award is really all about," said Serpentini. His dealership in Strongsville won Chevy's Dealer of the Year Award for the fourth time in eight years. "This shows that we have a great team in place. I may be getting the credit, but they do most of the work."
Serpentini Chevy in Strongsville is one of only a handful of dealers nationwide to receive the award. The Dealer of the Year Award is based on customer satisfaction scores.
"If your customers aren't extremely satisfied, you can't be Dealer of the Year," Serpentini said. "The service side of the business is also a very important aspect of this award. We have an extremely strong Service Department. If you don't have great technicians, you don't really have anything."
In addition, the dealership is open seven days a week to make itself more customer-friendly. It also holds special sales events like its well-known 84-Hour Sales when it stays open day and night to accommodate its customers.
"It is about building excitement and making yourself more available to the customer," Serpentini said. "Not everybody can fit into your time frame, especially if you're only open five or six days a week.
"But it's not those special events that set us apart," he added. "It's what we do every day to make sure that we take care of our customers."
For instance, when someone stops in for service, the dealership will wash his or her car. The dealership also offers pick up and delivery services.
"Even more importantly, we are often able to offer better financing options and better pricing on vehicles," Serpentini added.
The Dealer of the Year Award also measures sales effectiveness and the dealership's ability to meet and exceed Chevy's business goals. That's been a lot easier this year thanks to the introduction of new Chevy vehicles like the Equinox and Cruze. The Cruze is built right here at the Lordstown facility.
"It is the best value on the market this year and next year, even though they are raising the price slightly," said Serpentini. "When you compare the content, fit and finish, and handling of the Cruze to its competitors, it's still the best value out there."
The Dealer of the Year Award takes into consideration the dealer's facility.
"We do have a very beautiful facility here in Strongsville," said Serpentini. "However, we are planning a major renovation beginning this fall. Constantly reinvesting in your dealership is very important. This will bring us in line with Chevy's image program."
It's a significant investment as well, and includes everything from new floors to new furniture throughout the building. All told, it could amount to at least seven figures.
While Serpentini is bullish on keeping his facilities as up to date as possible, he's also aware that it's the people who make the dealership.
"You don't get anywhere without the right people," he said. "I have a lot of good people who have been with me a long time. They are very focused on the customer, and they make sure that they get the very best treatment possible. From the porters who wash the cars to our outstanding technicians, service advisor, service managers, office people, and receptionist, this really is all about a team effort," Serpentini added. "It's not just one, two or three people that make a winner. It's the whole team."